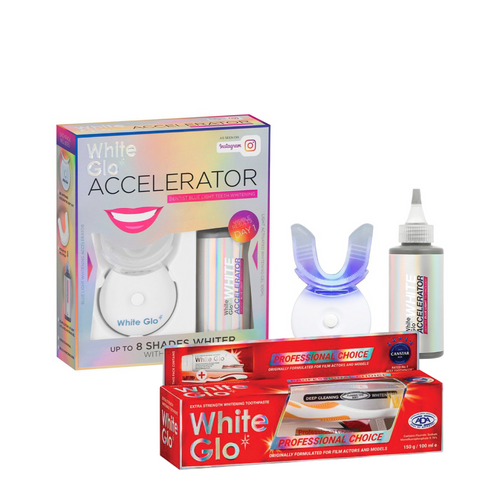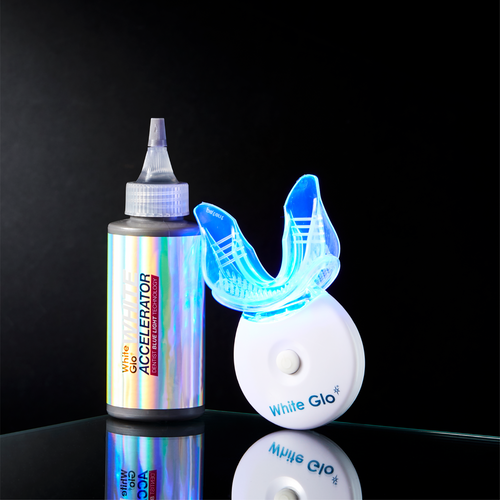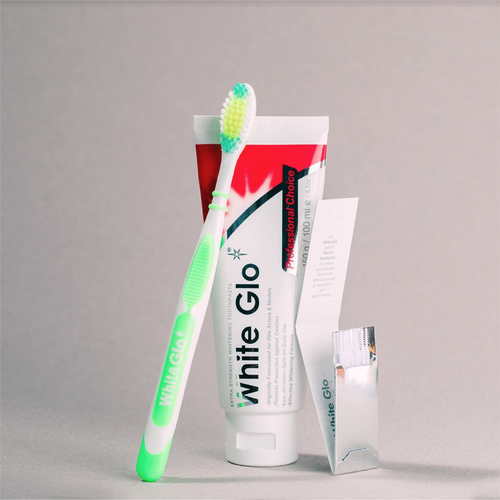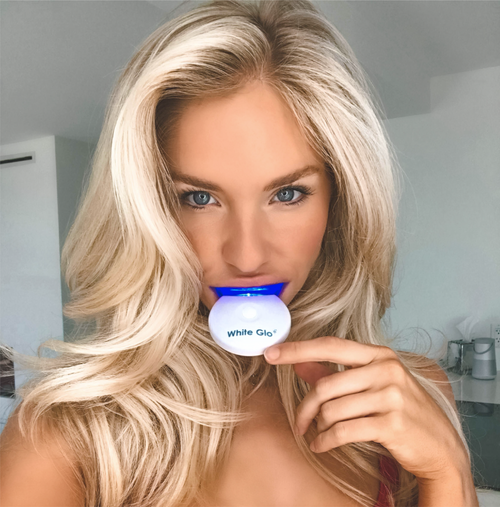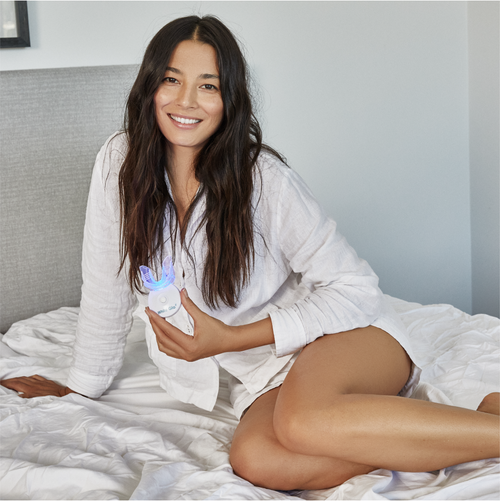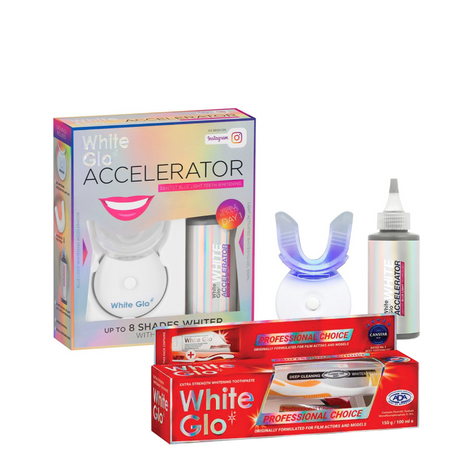 Channel 9 Exclusive - Everyday Whitening Bundle
Regular price
$55.95
Sale price
$40.90
Unit price
per
Sale
Sold out
100% money back guarantee
Free domestic shipping over $50
Say hello to a brighter smile! Our bestselling Teeth Whitening products are now available in an exclusive Channel 9 bundle. See dramatic whitening results with the Accelerator Teeth Whitening Kit, and maintain your pearly glow with our signature Professional Choice Whitening Toothpaste. Available for a limited time only.
1x White Glo Accelerator
1x Professional Choice Toothpaste
We offer a 30 day money back guarantee because if you're not satisfied, neither are we! To initiate a return, please contact customer.service@whiteglo.com with your order number and we'll provide you with the address to return the product to and next steps.
Welcome to the White Glo Family! Stay connected with us on Facebook and Instagram for funny, informative content that will undoubtedly help you unleash your most confident smile to the world.
How does it work?
White Glo whitening gels are developed by leading Dentists. They include a safe peroxide levels, meeting regulatory and industry standards to remove stains from the surface of your teeth without abrasion for enamel safety.
Carbamide Peroxide is the active ingredient in the whitening treatments. Teeth enamel is full of pores where stains can lodge. Carbamide peroxide removes these by oxidation – thousands of tiny oxygen bubbles bond with the stain and discolouration in the tooth enamel and get lifted out leaving you with whiter teeth.
The White Glo Accelerator uses Dentists Blue Light technology to speed up and enhance these results. The blue spectrum helps to activate the carbamide peroxide in the White Glo whitening gel to accelerate the removal of stains.

When will I see results?
After 7 consecutive treatments you should be able to notice a difference in the colour of your teeth.
If you are able to treat just the upper teeth, to physically compare to the untreated lower teeth this can help you monitor improvements. After your initial treatments and some rest time, you can continue to treat stubborn stains and discolorations. Regular treatments will maintain your whiter smile. White Glo Customer Service can assist should you need further application tips or product guidance for optimum results.

Will my teeth get sensitive using this product?
Not usually. If those prone to oral sensitivities (due to any variety of reasons; a modern diet, medications, or simple habits, experience sensitivity when whitening, treat teeth on a reduced wearing schedule – such as shorter time frame, and a day or two "rest days" between treatment days. Sensitivity is temporary issue and will gradually go away after treatments.

Can it be used on veneers, dentures, braces etc.
White Glo Whitening Treatments are safe to use on dental work such as braces, veneers, dentures however it is unlikely these will respond to any whitening.


Read what our amazing community have said.
Give yourself the opportunity to try our new range.
We promise not to bombard your inbox. Receive 10% off on your first order and keep up to date on consumer trials and product giveaways.