Give Your Teeth A Little Love This Valentine's Day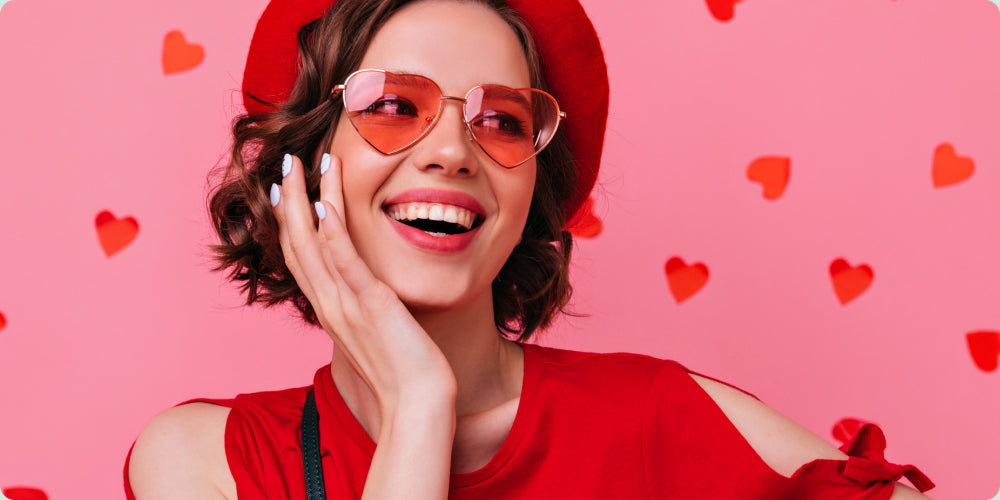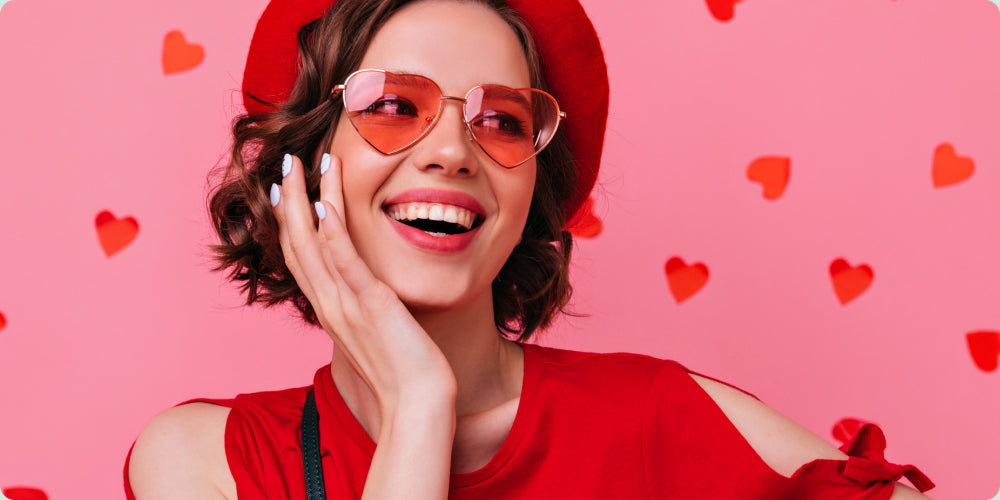 If you plan on consuming chocolates, or any sweets, this Valentine's Day, you need to make sure to take extra special care of your teeth. Thankfully, White Glo has a variety of products to keep your teeth healthy and shining this Valentine's Day. Below is a list of products that can help you show your teeth some love.
White Glo LED Toothbrush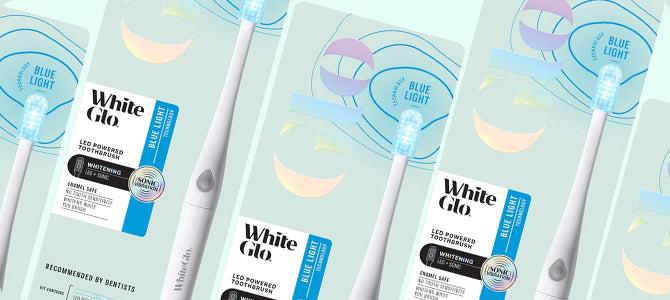 Whiten and clean your teeth safely and effectively with the White Glo LED Toothbrush.The whitening serum lifts stains and removes yellowing on the teeth safely. This toothbrush is the perfect tool to look after your teeth after consuming sweets on Valentine's Day. 
Tartar Control Whitening Toothpaste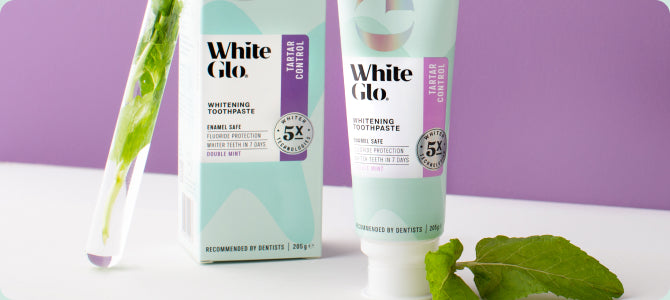 This toothpaste's unique formula fights cavities and tartar buildup, which can be helpful after consuming sweets on Valentine's Day. Eating a lot of sugar is known to cause cavities, which can lead to holes in your teeth. Using White Glo's Tartar Control Whitening Toothpaste can help combat these cavities and keep your teeth healthy this Valentine's Day.
Ulta Fresh Whitening Toothpaste
Planning on smooching a loved one this Valentine's Day? White Glo has got you covered with the Ultra Fresh Whitening Toothpaste. With a fresh minty flavour and Evercool technology, this toothpaste will have your teeth looking clean and your breath smelling fresh all Valentine's Day long! Pucker up!
Advanced Whitening KIt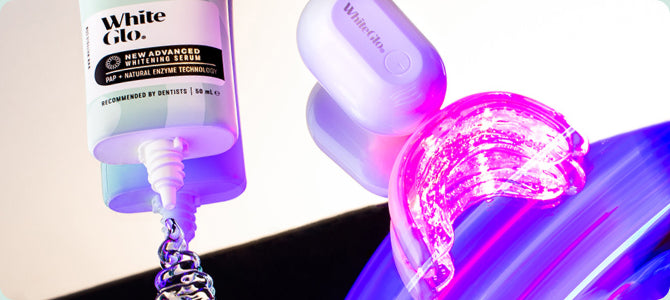 Planning on taking some cute photos with your loved ones this Valentine's Day? Achieve a bright smile with White Glo's Advanced Whitening Kit. The power of the specially formulated Advanced Whitening Serum, combined with the devices Red and Blue Light technology, will give you noticeable results from the first treatment.
These are just a few of the products that help your teeth this Valentine's Day. You can check out our full range on our site, and pick out the products that work best for you!
Ready your smile with our best sellers!
MOST POPULAR
ADVANCED WHITENING KIT
$59.99
Professional whitening results from the first use without sensitivity. Now with RED & BLUE light technology.
LIMITED STOCK
PROFESSIONAL WHITE
$8.99
The professional choice when it comes to whitening teeth.
TRENDING
ULTRA FRESH
$8.99
Built-in mouthwash formula for a thorough clean and extra fresh breath.