Achieve Your Dream Smile with White Glo's Latest Dental Products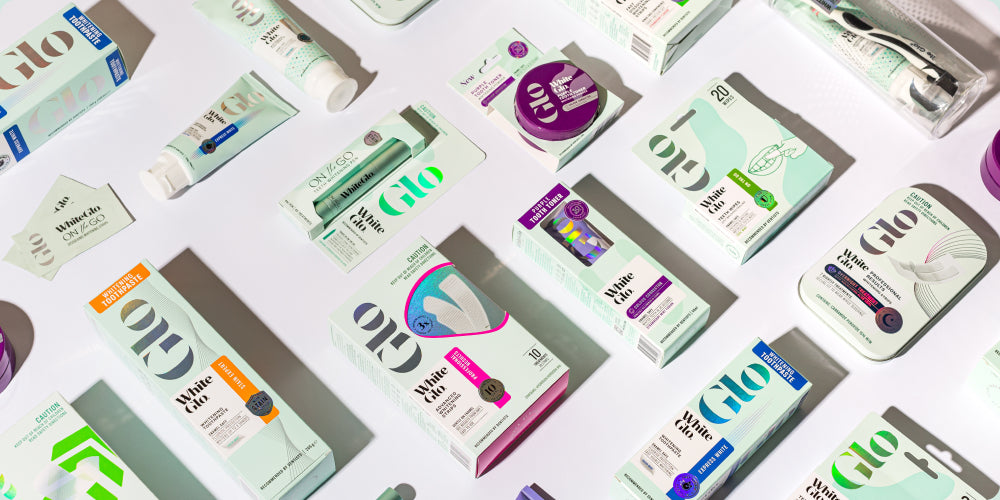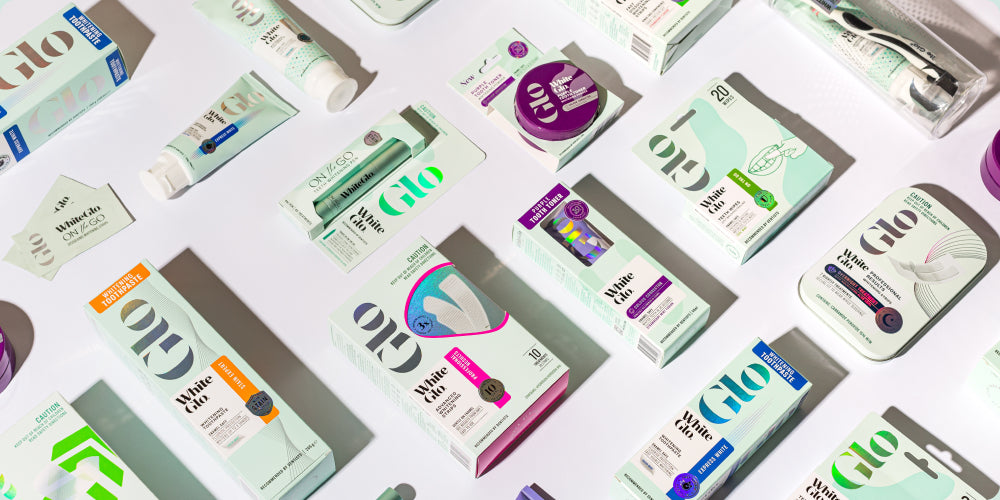 If you're someone who's always conscious about the colour of your teeth, then White Glo's latest range of teeth whitening teeth might be the perfect solution for you. The White Glo team has come up with a new range that promises to give you the bright and confident smile that you've always dreamed of.
White Glo's team of cosmetic dentists have spent years in research and development to create the latest range of teeth whitening products, using the latest in dental technology and high-quality ingredients to ensure that you get the best possible results. The wait is over! And now you can finally experience the results for yourself.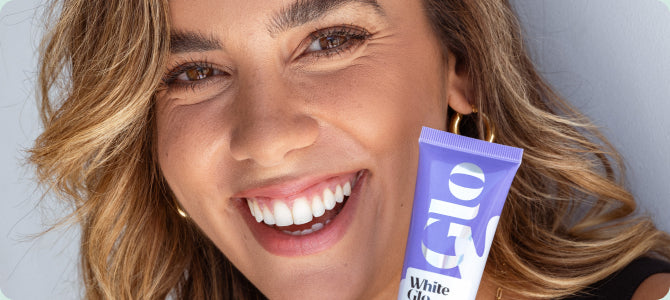 Goodbye to Yellow Teeth with Purple Tooth Toners
Using the Purple Tooth Toners before a special event can boost your confidence and ensure that your smile is looking its best. These toners use the science of the colour wheel and contain purple colour correctors to counteract yellow tones on tooth enamel. With a choice between the Purple Serum and Purple Powder, both are designed to brighten your teeth and leave you with a dazzling smile.
Whiten Anywhere, Anytime and On the Go
You're at a friend's wedding and want to freshen up your smile before taking photos, but you forgot to bring your toothbrush! Luckily, White Glo's On the Go range has got you covered. The Dissolving Whitening Strips and Whitening Pen are easy to use and will whiten your teeth anywhere, anytime. The Waterless Teeth Wipes are another innovative product, providing you with a just-brushed feeling and removing surface stains from coffee, wine, tea, and soda. All of these products contain White Glo's special Stain Prevention Technology to prevent future stains from forming and are compact enough to fit in your purse or pocket, so you can keep your smile shining bright no matter where you are.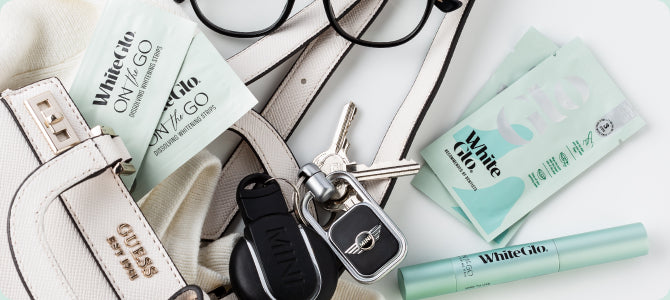 Professional Results at Home with Whitening Strips
After a long day of work, you want to unwind and relax while getting professional-level teeth whitening. White Glo's Advanced Whitening Strips and Overnight Whitening Strips are the perfect solutions for those who want professional results in the comfort of their own home. The Advanced Whitening Strips feature three advanced active whitening ingredients to deliver even more impressive results, while the Overnight Whitening Strips use natural aloe vera and peppermint oil to nourish and whiten your teeth as you sleep.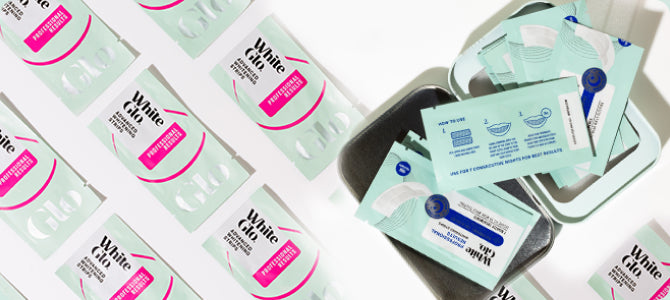 Express Results or Stain Removal Toothpaste?
You have an important job interview coming up and want to make sure your smile looks its best. White Glo's new toothpaste range is perfect for you, featuring the Express White and Stain Expert toothpastes. The Express White Whitening Toothpaste contains fast-acting whitening ingredients to provide visible results quickly. On the other hand, the Stain Expert Whitening Toothpaste removes surface stains and prevents new ones from forming, using micro-polishing particles and White Glo's specialised Stain Prevention Technology.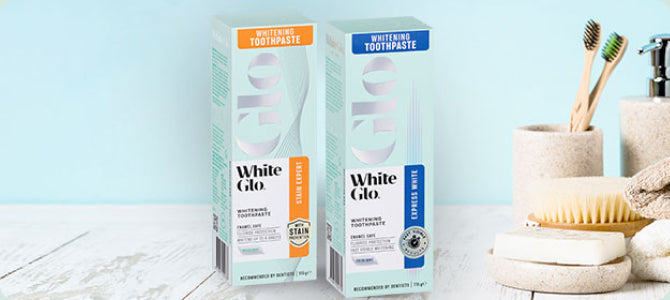 The Ultimate Whitening Duo
You're getting ready for a weekend getaway with friends and you realise you need a new toothbrush and toothpaste set to bring with you. Luckily, White Glo's Whitening Duo provides a complete whitening solution in one convenient set ensuring your smile stays bright throughout your stay. The Ultimate White toothpaste and the specialised toothbrush in the Duo have been created to work together for optimum teeth whitening results.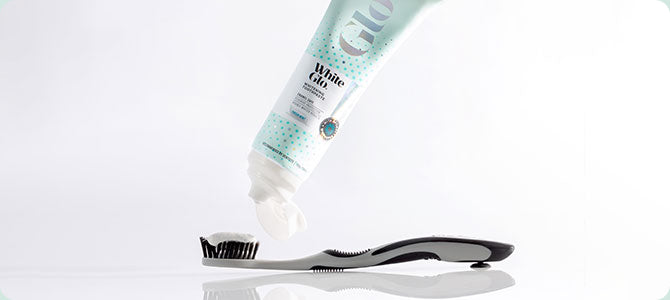 If you're looking to brighten your smile for any occasion, then look no further than White Glo's latest range, now available at Coles, Woolworths, Chemist Warehouse, or at www.whiteglo.com. Say goodbye to yellow teeth and hello to a confident, dazzling smile!
Ready your smile with our best sellers!
MOST POPULAR
ADVANCED WHITENING KIT
$59.99
Professional whitening results from the first use without sensitivity. Now with RED & BLUE light technology.
LIMITED STOCK
PROFESSIONAL WHITE
$8.99
The professional choice when it comes to whitening teeth.
TRENDING
ULTRA FRESH
$8.99
Built-in mouthwash formula for a thorough clean and extra fresh breath.