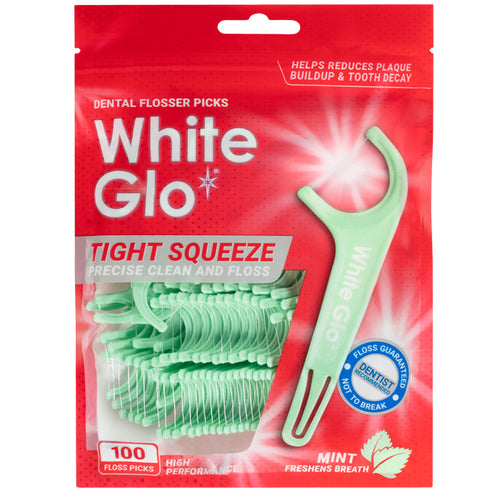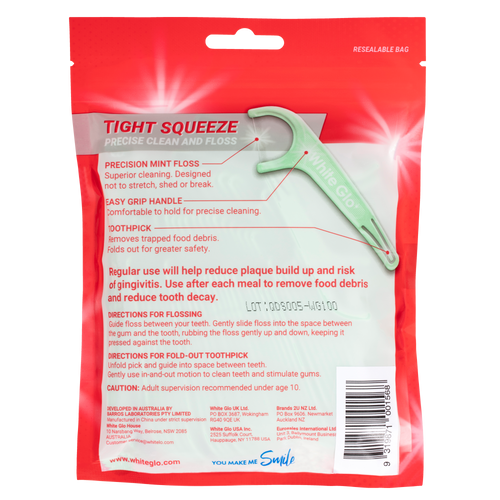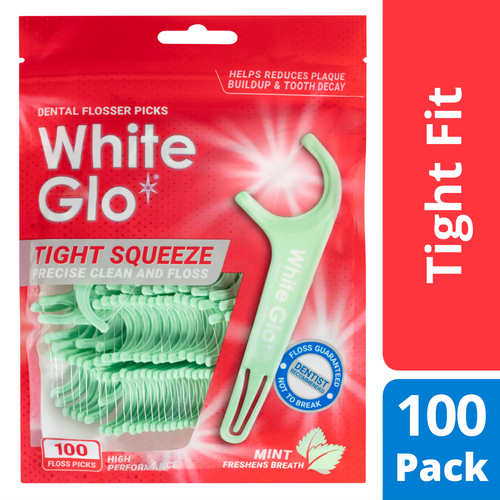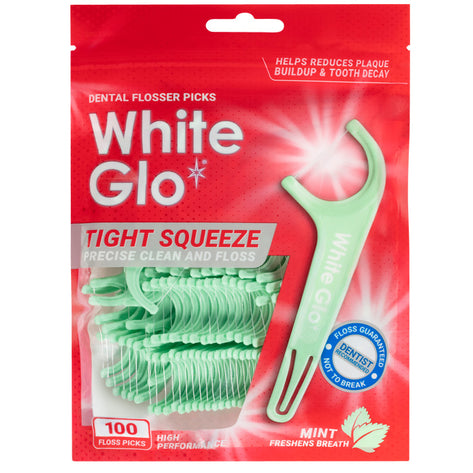 Dental Flosser Picks Tight Squeeze Precise Clean and Floss 100 Flosser Picks
Regular price
Sale price
$7.00
Unit price
per
Sale
Sold out
100% money back guarantee
Free domestic shipping over $50
DESCRIPTION
Precision Mint Floss
Superior cleaning. Designed not to stretch, shed or break
Easy Grip Handle
Comfortable to hold for precise cleaning.
Toothpick
Removes trapped food debris. Folds out for greater safety.
Regular use will help reduce plaque build up and risk of gingivitis. Use after each meal to remove food debris and reduce tooth decay.
WHAT'S INCLUDED
100 x Dental Flosser Picks
DIRECTIONS
Directions for Flossing
Guide floss between your teeth. Gently slide floss into the space between the gum and the tooth, rubbing the floss gently up and down, keeping it pressed against the tooth.
Directions for Fold-Out Toothpick
Unfold pick and guide into space between teeth. Gently use in-and-out motion to clean teeth and stimulate gums.
Caution: Adult supervision recommended under age 10.
100% MONEY BACK GUARANTEE
We offer a 30 day money back guarantee because if you're not satisfied, neither are we! To initiate a return, please contact customer.service@whiteglo.com with your order number and we'll provide you with the address to return the product to and next steps.
JOIN THE WHITE GLO FAMILY
Welcome to the White Glo Family! Stay connected with us on Facebook and Instagram for funny, informative content that will undoubtedly help you unleash your most confident smile to the world.
Read what our amazing community have said.
Give yourself the opportunity to try our new range.
We promise not to bombard your inbox. Receive 10% off on your first order and keep up to date on consumer trials and product giveaways.