Australian owned brand and leading dental innovator, White Glo have released a new range of eagerly anticipated products. The Australian brand's new innovations are their Probiotic, Instant White, Curcumin and Turmeric and Micellar Whitening Toothpastes! Now who would have ever though Turmeric for toothpaste? I've tried it and it is powerful and tastes wonderful too.
Our mouths are the gateway to our immune system and vital organs and is often the first port of call when assessing our overall health so taking care of our teeth, tongue and mouth with a consistent routine inevitably brings a lot of overall benefits.
White Glo Probiotic Whitening Toothpaste
The benefits of a good probiotic for gut health have been tried and tested, but few could tell you about the wonders the beneficial bacteria can do for your mouth and breath. White Glo Probiotic Whitening Toothpaste contains millions of active beneficial bacteria that help to restore balance and promote a healthy mouth and fresh breath. It'll also boost a dental shine as active agents work to lighten discolouration on enamel that indulgences like a cheeky pinot can leave behind.
White Glo Instant White Whitening Toothpaste
The joys of a product that make us feel glowing in a moment and have long-term health benefits are truly a thing to behold. White Glo Instant White Whitening Toothpaste has a firm seat at the table, as only one brush will leave you with a new spark to your pearly whites while at the same time working to whiten the enamel on your teeth in the long term. The Blue Foam Optical technology is based on colour science – blue offsets yellow in the colour spectrum, therefore this formula is designed to give teeth an immediate boost for when you need it most.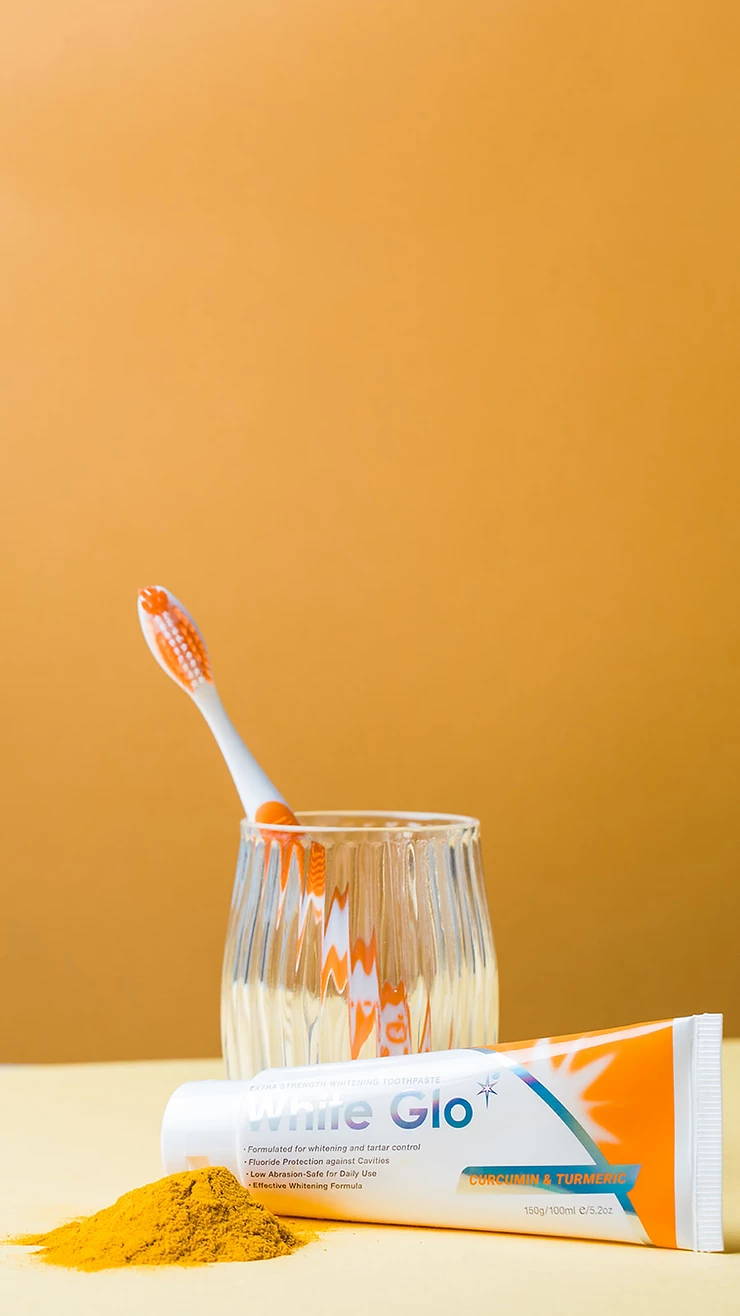 White Glo Curcumin and Turmeric Whitening Toothpaste
You'll be forgiven for questioning whether you really did read turmeric in the same sentence as whitening toothpaste. These days, turmeric conjures images of spiced lattes and fragrant recipes, but it also works wonders for gum inflammation and keeping plaque and tartar build up at bay. White Glo's Curcumin & Turmeric Whitening Toothpaste is equipped with extra strength agents that whitens and protects against decay at the same time.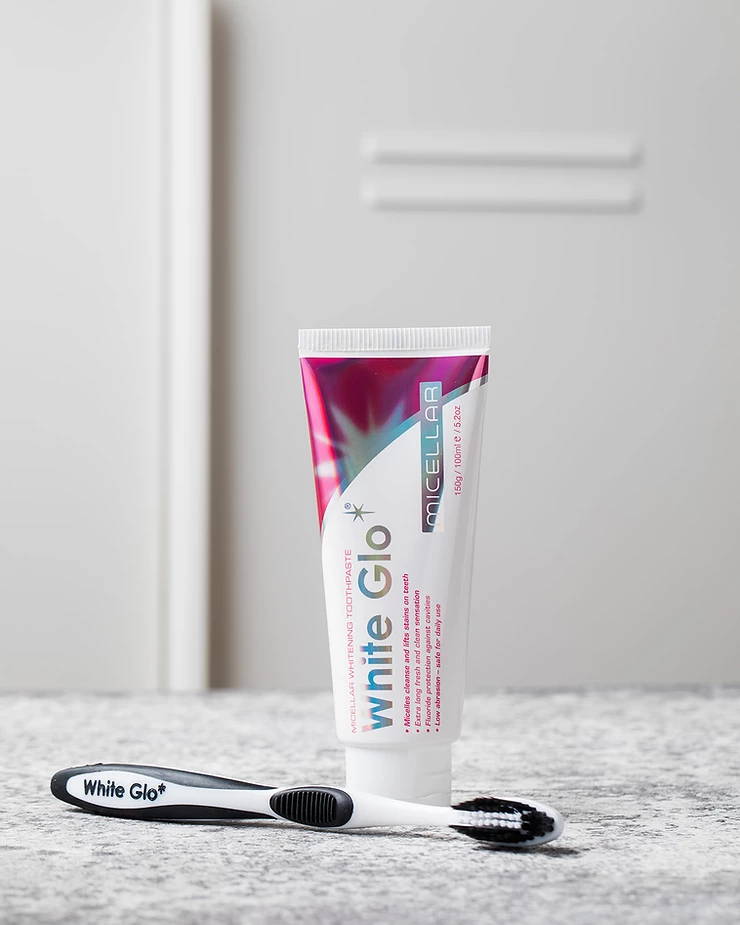 White Glo Micellar Whitening Toothpaste
Health and beauty gurus are no stranger to the wonders of micellar water for when our skin needs a deep clean. It turns out the same goes for our teeth! White Glo Micellar Whitening Toothpaste is formulated with micelles – an active cleaning molecule which acts as a magnet to capture stains, plaque and tartar on the enamel. No vigorous brushing, no lengthy whitening processes – simply a gentle brush with micellar and you'll be on your merry way to a fresh white smile.
For more information about White Glo, visit: www.whiteglo.com or find us on social media: Facebook.com/WhiteGlo and @White.Glo (Instagram)