I
t's safe to say that 2020 was a challenging year for everyone. Kick off 2021 with a fresh start with these carefully selected products and services.
1. Hit the ground running in your home gym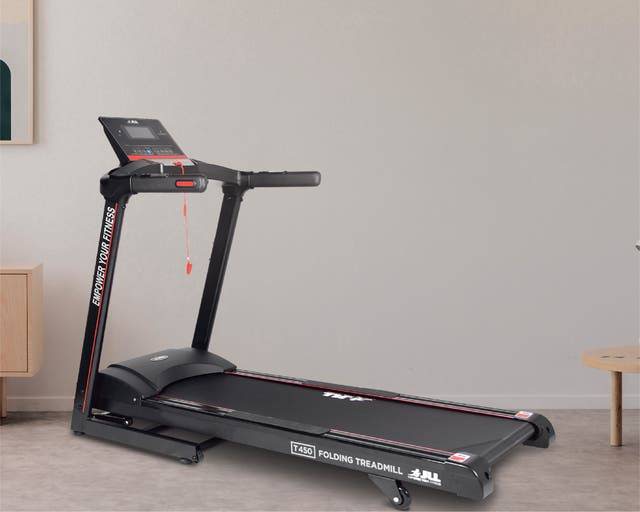 Rather than fight to get into busy gyms in the New Year, why not look at a fitness solution in your home. JLL Fitness is here to support and help identify the best products to suit your ability level. It offers a broad range of cardio and weight-training equipment for all levels, from beginners through to advanced so you can plan your daily exercise regime from the comfort of your home. Get your home gym experience off to a flying start with 10% off the retail price using discount code 'HomeGym10' at . Offer valid until 31 January 2021.
2. How to go meat-free in 2021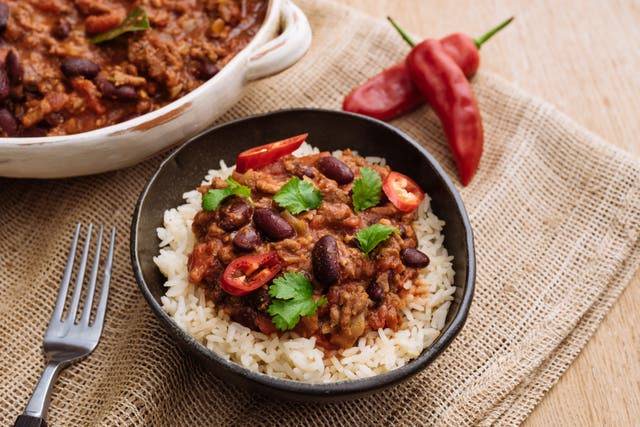 British company, Meatless Farm, is making it easy for you to swap in more plant-based food into your diet. Its best-seller, the meat-free mince, is high in protein, a great source of fibre, and as kind to the environment as it is tasty. The meal options are endless with the mince, from tacos to lasagne, chilli to cottage pie. You can pick up a pack from all major retailers. It now comes in a handy frozen version too which is available via Ocado. Find out more about Meatless Farm and plenty of healthy recipe inspiration at , or follow on Instagram. Get 10% off all Meatless Farm product bundles on their website with code NEWYEAR21, valid until 31 January 2021.
3. Explore the world of short-term rentals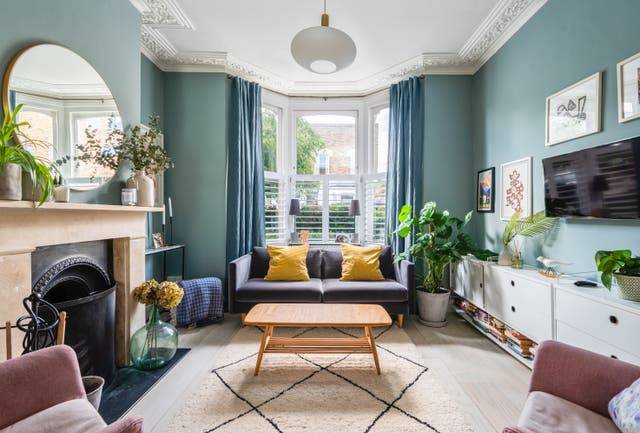 If you're thinking about relocating, are a frequent traveller, or have a second home that is often vacant, short term rentals could provide a new source of income. Since forming in 2014, UnderTheDoormat has welcomed over 12,000 guests and fully manages over 300 premium homes. The company provides homeowners with peace of mind that their home is occupied through short lets of anywhere from 3 nights to 6 months. The dedicated homeowner team looks after clients and their homes through every step. offers market-leading insurance, guest vetting, and personal check-ins for every stay, as well as a professional cleaning service in line with their 10-point hygiene promise.
4. Find an eco-conscious soulmate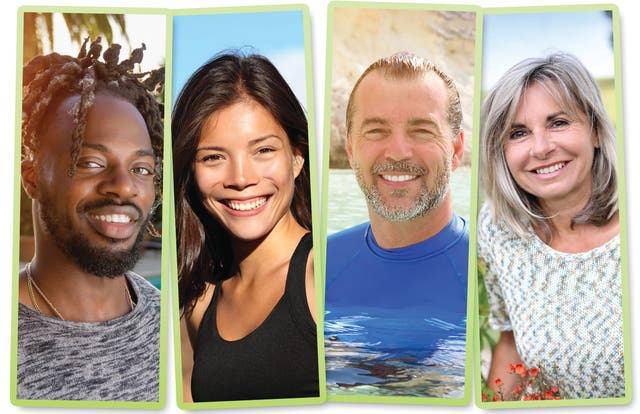 After much soul-searching during months of being in and out of quarantine and self-isolation, many people are looking for a connected, conscious, loving relationship. For over 25 years, Green Singles has been helping eco-conscious singles meet friends, dates and ultimately their life partners. Members have common passions and principles, as the niche dating site attracts singles who value and practice living sustainably. Green Singles offers full, in-depth profiles enabling members to learn a lot about potential matches before even making contact, thus creating an efficient way of meeting someone special. Join for free, and have access to thousands of singles looking to be in a mutually supportive relationship.
5. Hit your goal weight with a bespoke diet plan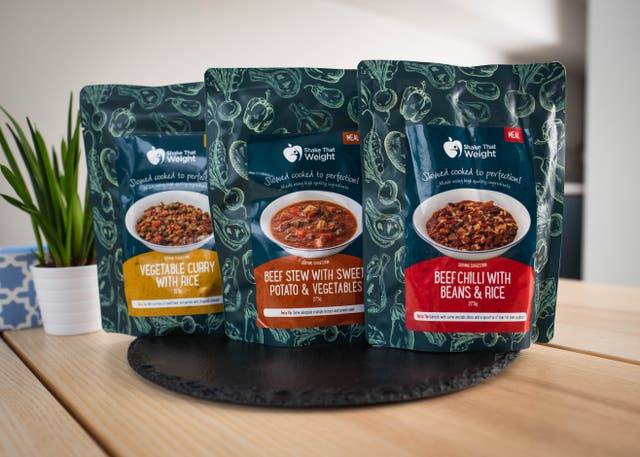 No matter what your weight-loss goals are for 2021, Shake That Weight offers a range of great-tasting diet meals and an easy-to-follow weight loss plan. There is little need for embarrassing weigh-ins or trips to expensive consultants. Shake That Weight's delicious meals start at £1.29 and are designed for rapid weight loss via the very low-calorie diet (VLCD) principle which aims to provide the nutrition your body needs whilst consuming less than 1,000 calories per day. Simply order online at for delivery straight to your door and join our online support community to keep you motivated.
6. Reboot your body with the ultimate juice cleanse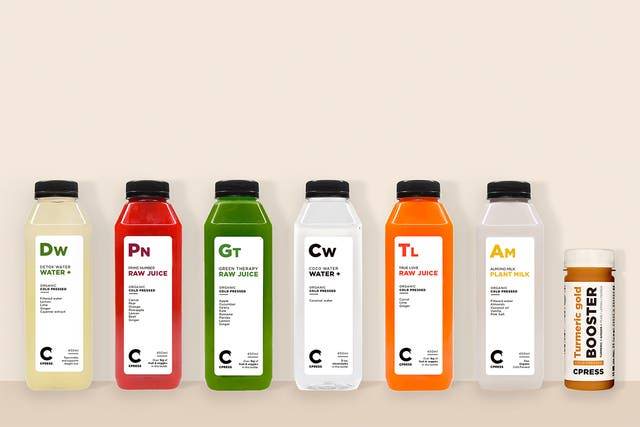 Shake the funk of 2020 and drink yourself clean with a powerful juice cleanse. Each bottle in the range of organic cold-pressed juices from CPRESS contains over 1kg of cold-pressed fruit and vegetables — certified organic by the Soil Association. The juices are delicious, and include flavours such as the Immunity Booster (ginger, oregano oil, orange and lemon) and Green Harvest (celery, cucumber, coconut water, kale, romaine, spinach, ginger and lemon). offers detox programs for people of all shapes and sizes, whether you are looking for a 24h detox or a full week reboot. Kickstart your cleanse with a sitewide 20% discount using the code NEWSTANDARD. Offer valid until 15 January 2021.
7. Turbo-charge your workout with the right sports nutrition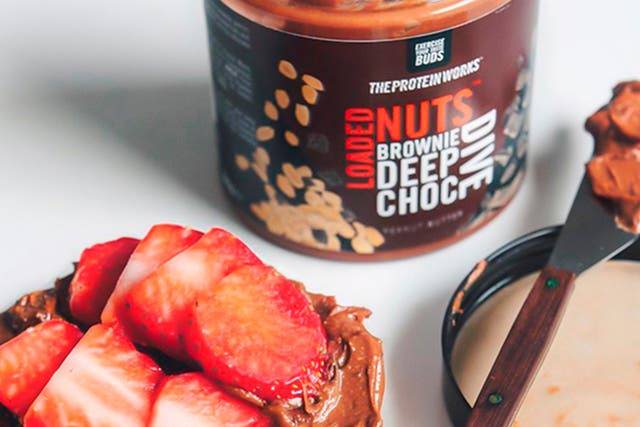 As you gear up to hit the gym and make the gains you've set out for yourself, make sure you're giving your body all the fuel it needs. That's where The Protein Works comes in, specialising in premium-grade, innovative sports nutrition products — over 40% of which are vegan-friendly. Whether you're a fitness fanatic or just beginning your fitness journey, their wide range of protein and bulk-up shakes has you sorted. They also offer delicious snacks such as Loaded Nuts and Loaded Legends protein bars. Grab an exclusive 40% discount at by using code NEWYEAR21. Offer valid until 1 Feb 2021. T&C's: Minimum spend £50 to apply discount code. Can't be used on RedCell & Bundle Products.
8. Rethink your snacking habits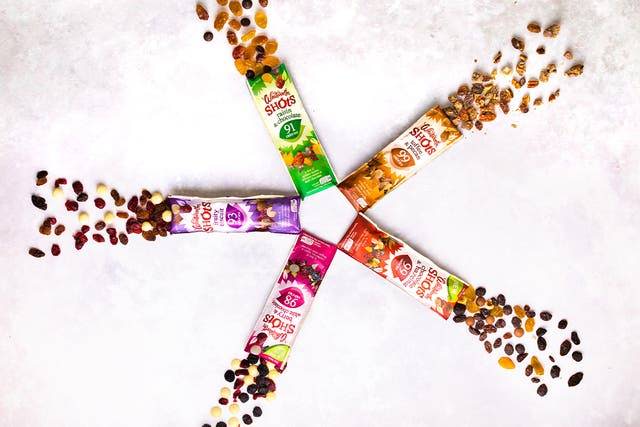 If you find yourself reaching for the crisps or biscuits when hunger pangs kick in — then it's a good time to review your snacking habits. Widen your options with Whitworths Shots, tasty combinations of dried fruit and nuts with a hint of indulgence. Each of the shots in these handy little snack packs contain less than 100 calories and are perfect for any time of the day — just pop them in your bag to enjoy whenever hunger strikes. They're also great as toppers on your porridge or yoghurt, and come in six tempting flavours, including Chocolate & Hazelnut, Berry & White Chocolate, Toffee & Pecan and many others. Try them all with the on-line exclusive variety pack which offers two of each delicious flavour. Shop now and save 10% using code SHOTS10 at . Offer valid until 28 February 2021.
9. Reap the benefits of a Brazilian superfood in one convenient sip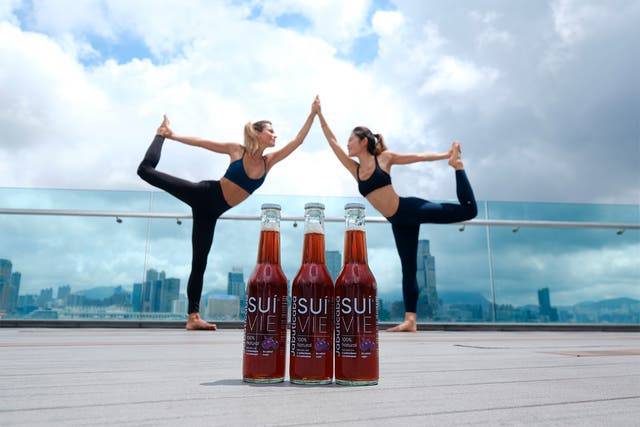 Say hello to the latest superfood: jabuticaba berries. These thick-skinned, dark purple berries native to Brazil are brimming with antioxidants. They also contain vitamins C and E, calcium, iron, potassium and phosphorus, as well as anti-inflammatory properties. Thankfully, there's no need to trek to Brazil to get these benefits, with offering a 100% natural drink with no added sugars, sweeteners or preservatives. It contains just four ingredients: Swiss spring water, jabuticaba berries, pressed apple and ginger. Suívie Jabuticaba is available to buy from Amazon and Whole Foods Market stores across London.
10. How to whiten your teeth at home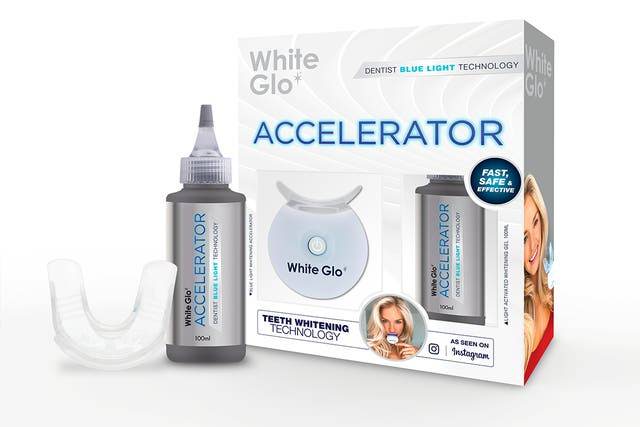 White Glo's Accelerator makes at-home teeth whitening easier than ever. Inspired by the latest dentistry technology, Accelerator contains whitening gel and an illuminating light tray. When switched on, the blue light activates the White Glo whitening gel to aid the removal of stains, yellowing and discolouration. From just the first use, teeth will appear whiter, with effects improving over time. White Glo does not test on animals for any products. Available from Boots stores as well as . Shop now to get 20% off with code WG20. Offer valid until 31 January 2021.
This is an advertisement feature supplied by APL Media