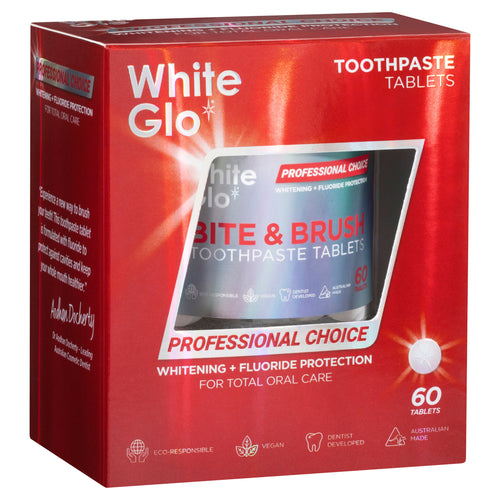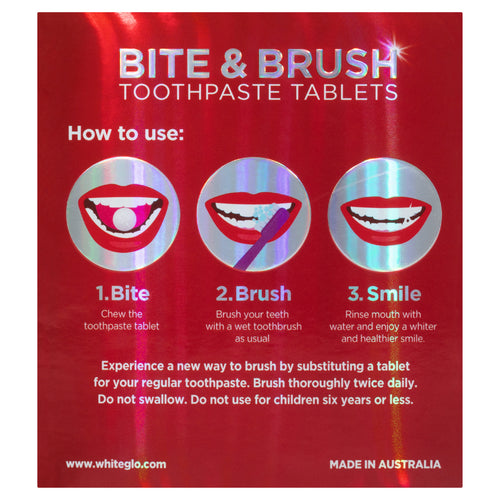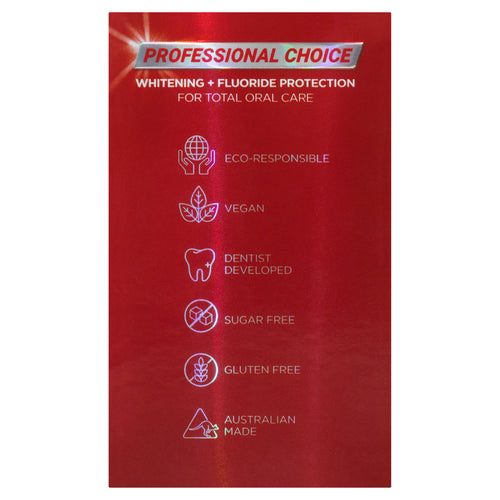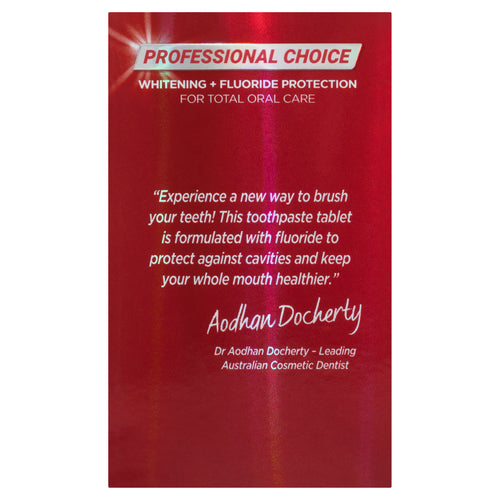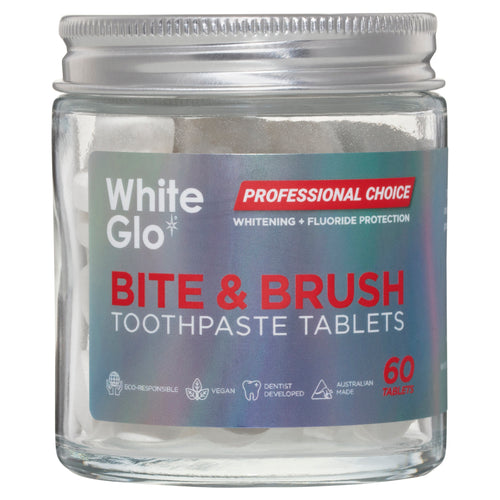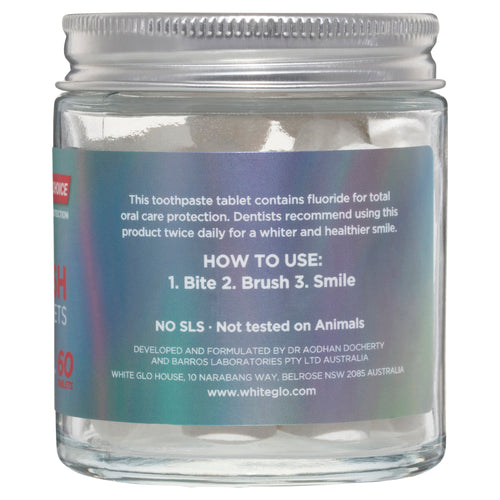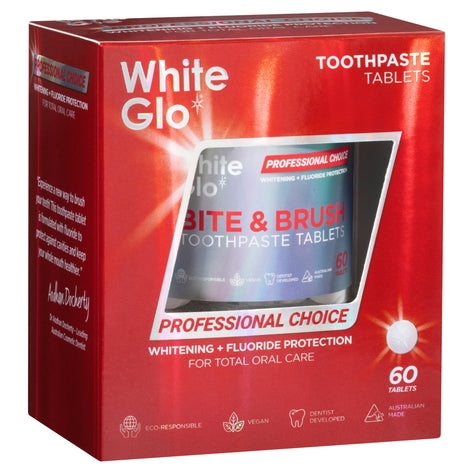 ECO-FRIENDLY TOOTHPASTE TABLETS
Bite & Brush
Regular price
$12.95
Sale price
$9.71
Unit price
per
Sale
Sold out
100% money back guarantee
Free domestic shipping over $50
Experience a new way to brush by substituting a tablet for your regular toothpaste. Brush thoroughly twice daily.
60x Professional Choice Whitening + Fluoride Protection Toothpaste Tablets
Xylitol, Calcium Carbonate, Microcrystalline Cellulose, Peppermint Flavour (Aroma), Sodium Bicarbonate, Sodium Cocoyl Isethionate, Maltodextrin, Silicon Dioxide, Erythritol, Acacia, Xanthan Gum, Stevia Extract Powder, Carmellose, Menthol, Magnesium Stearate, Sodium Fluoride (1,000 ppm F)
Bite - Chew the toothpaste tablet
Brush - Brush your teeth with a wet toothbrush as usual
Smile - Rinse mouth with water and enjoy a whiter and healthier smile
We offer a 30 day money back guarantee because if you're not satisfied, neither are we! To initiate a return, please contact customer.service@whiteglo.com with your order number and we'll provide you with the address to return the product to and next steps.
Welcome to the White Glo Family! Stay connected with us on Facebook and Instagram for funny, informative content that will undoubtedly help you unleash your most confident smile to the world.
Read what our amazing community have said.
Give yourself the opportunity to try our new range.
We promise not to bombard your inbox. Receive 10% off on your first order and keep up to date on consumer trials and product giveaways.